Front desk:
1 (809) 970 35 67
Reservations:
1 (809) 663 61 47
e-mail:
costambar2012@gmail.com

8, Rey Fernando, Costambar, Puerto Plata, Dominican Republic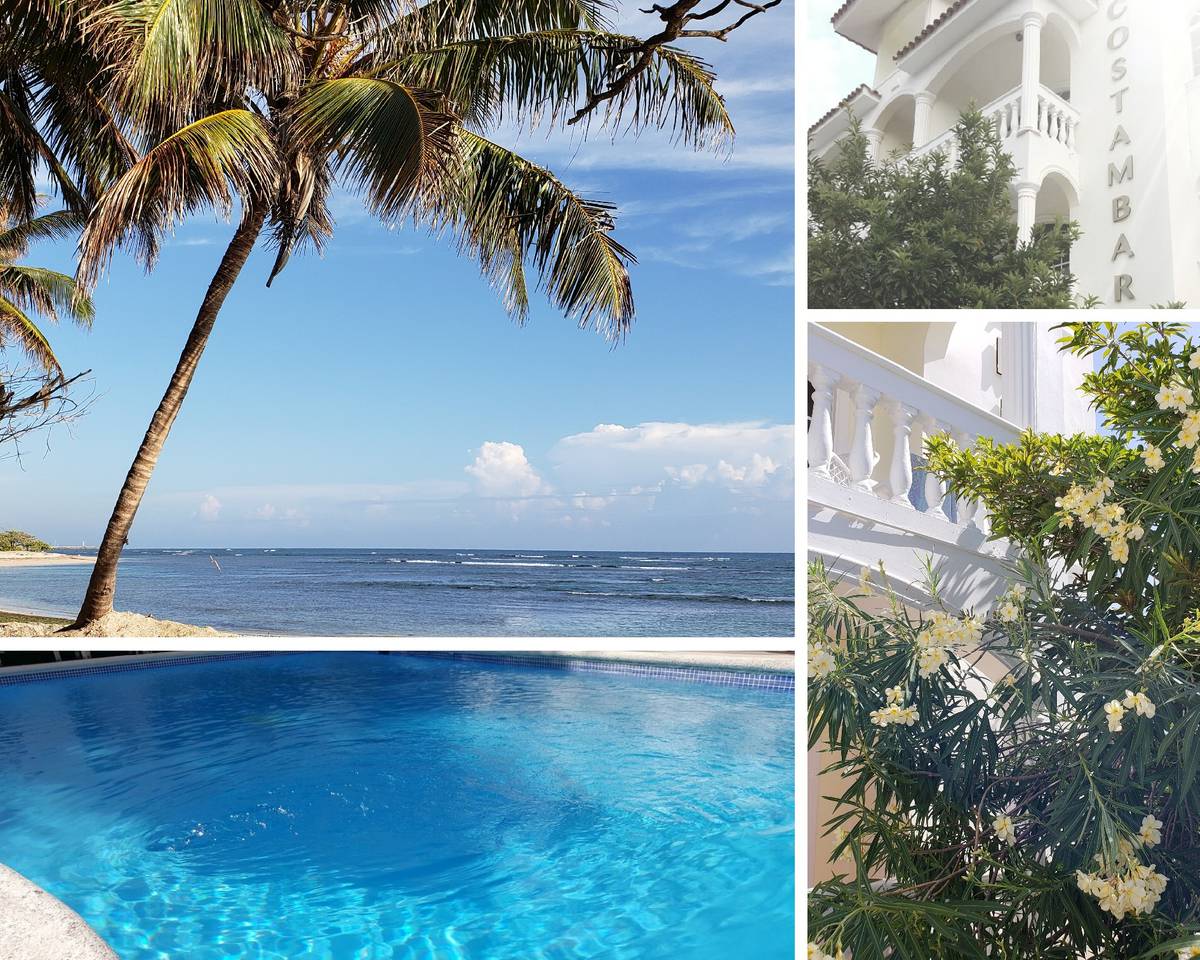 Aparthotel Costambar is the aparthotel of 18 self-catering serviced apartments in Costambar, Dominican Republic. It is ideal place for short or long stays on beach holiday or business trip.
There is one and two bedroom apartments. Each bedroom has one full-size bed.
Air-conditioning
All our units are with air-conditioning. And all of them have new 5-speed ceiling fans in each room.
Kitchen
All rooms have a fully equipped kitchen with ful-size refrigerator.
Wi-Fi
High Speed Internet (WiFi) in all areas all the time is included for everybody.
Cleaning service
There is washing machine (for all 18 apartments outside free). Laundry and Ironing service is suggested for adding payment.
Pool
You can enjoy a large swimming pool.
Tours&Excursions
You can see tours, excursions and things to do here.
Other
There is 24 hours security and 24 hours electricity.
Also for adding payment we can suggest you:
- iron service
- laundry
- bottled water
Reservations:
1 (809) 663 61 47
Front desk:
1 (809) 970 35 67
e-mail: costambar2012@gmail.com